List of papers
Aanæs, H., Dahl, A.L. and Pedersen, K.S. (2011): Interesting Interest Points - A Survey of Interest Point Performance on a Unique Data Set. International Journal of Computer Vision, 2011.
pdf bibtex

Dahl, A.L., Aanæs, H. and Pedersen, K.S. (2011): Finding the Best Feature Detector-Descriptor Combination. 3DIMPVT, 2011.
pdf bibtex

Dahl, A.L. and Larsen R. (2011): Learning Dictionaries of Discriminative Image Patches. BMVC, 2011.
pdf bibtex

A. Kårsnäs, A. Dahl, R. Larsen (2011): Learning Histopathological Patterns, MICCAI workshop on Histopathology Image Analysis, 2011.
To appear bibtex

A. Kårsnäs, Dahl, A.L. and Larsen R. (2011): Learning Histopathological Patterns. To appear in Journal of Pathology Imaging.
To appear. bibtex

J. Skytte, A. Dahl, R. Larsen, L. Christensen, B. Ersbøll (2011): Classication Methods for CT-Scanned Carcass Midsections : A Study of Noise Stability, Proceedings of the Scandinavian Workshop on Imaging Food Quality, 2011.
pdf bibtex

O.H.A. Nielsen, A.L. Dahl, R. Larsen, F. Møller, F. Nielsen, C. Thomsen, H. Aanæs, J. Carstensen (2011): In Depth Analysis of Food Structures: Hyperspectral Subsurface Laser Scattering, Proceedings of the Scandinavian Workshop on Imaging Food Quality, 2011.
pdf bibtex

Bespalov, D., Dahl, A. L., Bing, B., and Shokoufandeh, A. (2011): On Inferring Image Label Information Using Rank Minimization for Supervised Concept Embedding. SCIA, 2011.
pdf bibtex

Dahl, A. L., Jørgensen, T. M., and Larsen, R. (2011): A Deformable Model for Bringing Particles in Focus. Lecture Notes in Computer Science, 2011.
pdf bibtex

Aanæs, H., Dahl, A.L. and Pedersen, K.S. (2010): On Recall Rate of Interest Point Detectors. 3DPVT, 2010 (Best paper award).
pdf bibtex data

Dahl, A.L., Jørgensen, T.M., Gundu, P.N., Larsen, R. (2010): Shape and Size from the Mist: A Deformable Model for Particle Characterization. VISAPP, 2010.
pdf bibtex

Bespalov, D., Dahl, A.L. and Shokoufandeh, A. (2010): Geometric Total Variation for Texture Deformation. ICPR, 2010.
pdf bibtex

Darkner, S., Dahl, A.L., Larsen, R., Skimminge, A., Møller, J. and Garde, E. (2010): Segmentation by Large Scale Hypothesis Testing - Segmentation as Outlier Detection. VISAPP, 2010.
pdf bibtex

Dahl, A.B., Bogunovich, P. and Shokoufandeh, A. (2009): Texture Segmentation by Contractive Decomposition and Planar Grouping. GBR, 2009.
pdf bibtex

Dahl, A.B. and Aanaes, H. (2008): Effective Image Database Search via Dimensionality Reduction. CVPR, Workshop on Internet Vision, 2008.
pdf bibtex

Dahl, A.B., Aanaes, H., Larsen, R. and Ersboell, B.K. (2007): Classification of Biological Objects using Active Appearance Modelling and Color Cooccurrence Matrices. SCIA, 2007.
pdf bibtex


PhD thesis
Dahl, A.B. (2009): Computer Vision for Timber Harvesting. DTU 2009, PhD thesis.
pdf bibtex
Projects
Center for Imaging Food Quality - CIFQ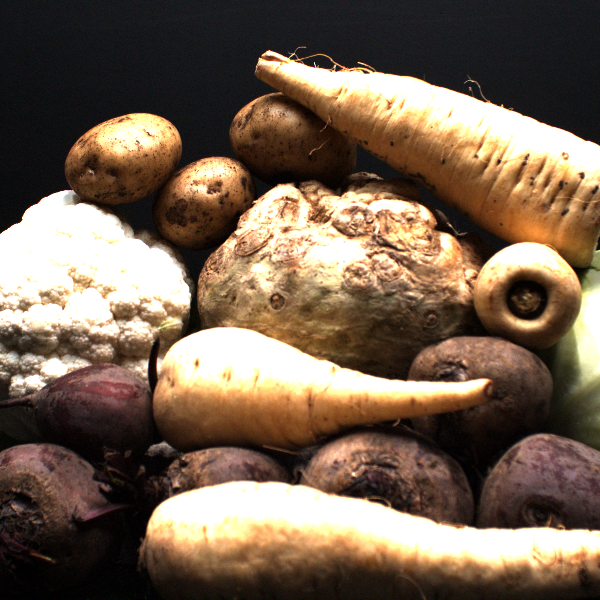 In the CIFQ project we develop methods for automated food inspection with the use of advanced light and camera technologies. The research concerns both development and design of vision systems and analysis methods.
August 2010
Robot Image Data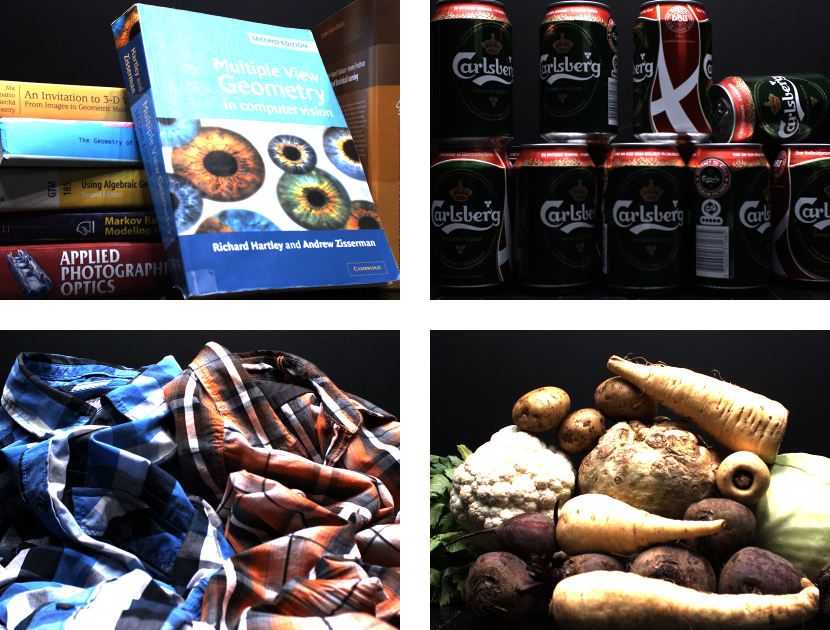 We have compiled an image database for computer vision benchmark which can be downloaded. The idea is to have an image data base showing a variation close to what is found in the real world, and have precise knowledge about camera position, light, 3D surface structure and a variation of scenes.
August 2010
Provaen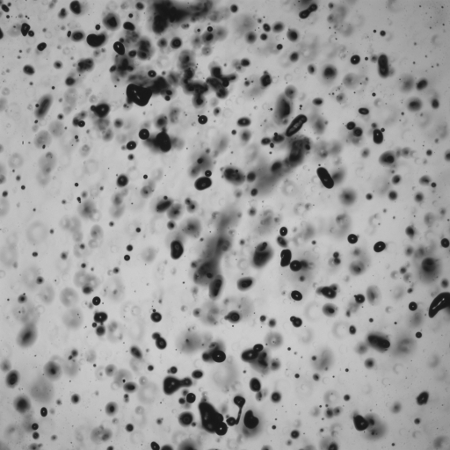 Provaen is an EU financed project where and endscopic particle analysis system has been developed. The system consists of a probe with a camea and a light source, which can be inserted into an industrial process for particle inspection. An example could be cement production, where information about the size, shape and distribution of particles is important. My part in the project is developing computer vision methods for particle analysis. The project includes particle detection, segmentation, shape analysis and other vision applications.
December 2009
Papers
Texture segmentation

Dahl, A.B., Bogunovich, P. and Shokoufandeh, A. (2009): Texture Segmentation by Contractive Decomposition and Planar Grouping pdf bibtex
Image retrieval

Dahl, A.B. and Aanaes, H. (2008): Effective Image Database Search via Dimensionality Reduction
Classification of biological objects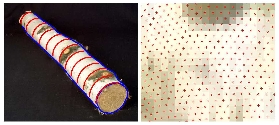 Dahl, A.B., Aanaes, H., Larsen, R. and Ersboell, B.K. (2007): Classification of Biological Objects using Active Appearance Modelling and Color Cooccurrence Matrices